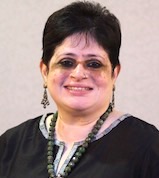 Mrs. Jaya Abraham
(Chair of the Board - Lead Like Jesus Society)
Jaya is passionate about people and their development. She has over 29 years of professional experience across hospitality, education business process outsourcing and energy industries. The responsibilities handled in the course of her career includes teaching at Graduate School level, hotel operations, project management, training & organization development, senior management mentoring and corporate social responsibility initiatives including managing and driving compliance audits with governmental & public agencies. People management, strategy, project Management & senior level responsibility in startup teams have been at the core of her professional career with involvements in 4 starts up organizations.

On a voluntary basis, she is engaged with organisations such as Bethesda Life Center, Vision Rescue, U & I. She also serves on a few other non-profit Boards.

Jaya is also a Master Facilitator of the Lead Like Jesus and actively engages in training, coaching and mentoring facilitators. She and her husband Abraham calls Mumbai their home.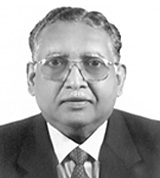 Mr. Koshy Verghese
(Society Member - Lead Like Jesus Society)
Koshy is a post graduate in Industrial Engineering from IIT, Chennai. He has 38 years experience with both Indian and Multi-national companies in India and abroad, where he held senior positions like Director and President &CEO of different companies. Thereafter he worked with an educational group –ICFAI for 6 years, where he was the Vice Chancellor of one of the universities. He has been an elder in the churches and took active interest in various activities of the church. He has been a faculty in the national and international seminars of the Haggai Institute and was a member of its board for several years. He was a faculty for Ravi Zachriahs International Ministries in India. He is involved with a few other market place ministries and counselling ministries. He is married to Accama and they have 2 children and 4 grand children.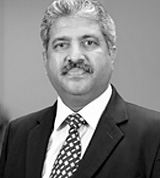 Mr. Mohan Patnaik
(Founding member & Master Facilitator of LLJ Society)
Mohan had the privilege of being one of the two people God chose from India to attend the LLJ encounter when it was first launched across Asia Pacific in Oct 2009. Both he and Deepak Martin were so blessed by the transforming experience of having an encounter with the servant leadership role model of Jesus Christ resulting in their commitment to bring Lead Like Jesus ministry into India. After over 2 years of doing the encounters at personal level, Mohan became one of the seven founding members of LLJ society formed in April 2012.
Mohan comes with over 28 years of diverse experience in Banking, offshoring, outsourcing, Consulting and strategic change management. He currently heads the Global Operations centers at a leading MNC is based in Bangalore
Mohan is passionate about Leadership & Community development and serves as Treasurer and Executive Board Member of World Vision India. His desire is to take Lead Like Jesus encounters to every Christian across India and see lives transformed so that we can bless the country through the servant leadership model of Jesus.
Mohan is married to Sonia for over 22 years and blessed with two boys Nikhil (18) and Kushal (15) and daughter Niharika (12) and they currently live in Bangalore.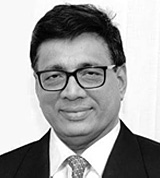 Mr. Simone Rodrigues
(Treasure Lead Like Jesus Society)
Simon A Rodrigues is the Founder of Simon Rodriques & Associates -A fellow Member of the Institute of Chartered Accountants of India having credible exposure spanning over 26 years. Qualified as a Chartered Accountant in the year 1987. He has been the visionary on whose ideology the organization treads along today. His experience includes offering innovative Corporate Finance Solutions to complex matters with experience of successfully handling clients across multiple industries like Infrastructure, Engineering, Educational Institutions, Information Technology. He has played a key advisory role to a number of Non-profit Organizations in structuring their growth in their respective fields. He holds credible exposure in rendering services relating to various NGO's and their Legal compliances.

He also offers services as a public speaker in various seminars organized by well known forums across South India. He currently holds various respectable positions in different NPO's:
World Vision – Board Member
Caritas – Board Member
UEM – Board Member
John Group of Educational Institution – Board Member
Member in Other Various Organizations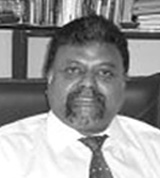 Mr. Prem P Sarkar
(A Businessman and Member of LLJ Society)
Prem is a professional turned businessman with over 25 years of expertise in Capital Markets -Merchant banking – Financial Markets- Offshore BPO services & Media he is the Founder & CEO of Harvest Group of companies based in Bangalore. He is the recipient of three National Awards- Rashtrya Rattan Award -, Pride of India Award and the Rajiv Gandhi Shiromoni Award from the Global Economic Council for his individual achievement and distinguished service to the nation, In 2017 he was nominated as India's best 5000 MSME companies. He is a Certified Strategy coordinator for Church planting movement by IMB – passionate about leadership and involved with discipleship training for work place leaders in SE Asia for Leader Impact ,ICCC and LLJ .He is also the President and founder member of Bannerghata Neighbourhood Association a Federation of Resident Welfare Associations involved in community development . He is married to Sunita a businesswomen for 31 years and has two adult sons Rahul and Luke who live in Bangalore and are involved in his Group companies – www.harvesttranscription.com www.healthscription.in www.humble.com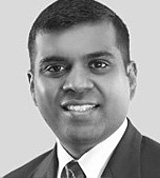 Mr. Abraham MV
(A Professional and -Member of Lead Like Jesus Society)
He is the Associate Director leading Innovation for EY, been in the position of Learning and Development leader for two centers in Kerala, comes with 16 years of experience. He is known for driving learning and Innovation culture at work, church and society at large.
He leads the Youth's at World Impact Community Church and is active in disciple making, engages in teaching leadership sessions at school of Ministry. He is an accredited facilitator of Lead Like Jesus.