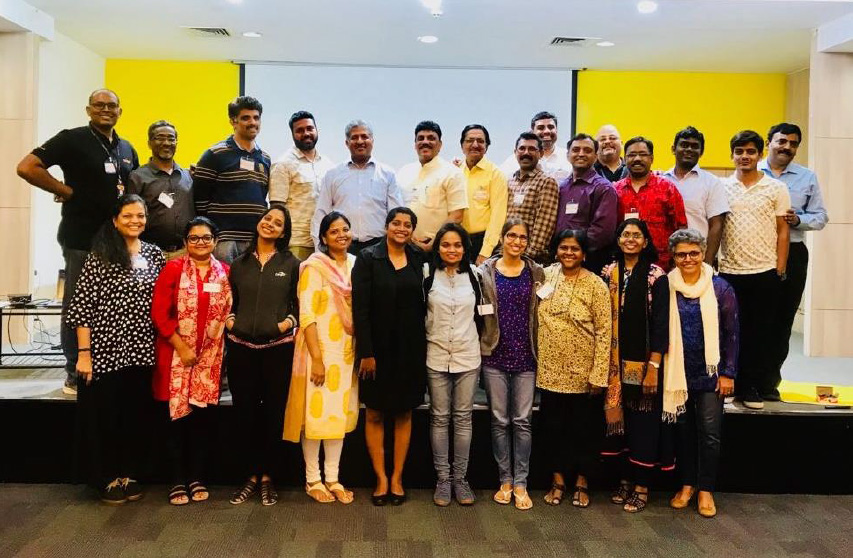 Lead Like Jesus Encounter
20th & 21st July 2018 at Wings, Bangalore.
It was a wonderful experience to go through the two-days workshop conducted by Lead Like Jesus Society that was held at Wings, The Shalom, Bangalore. We were 27 of us from different churches-but most of them are in the market places serving the Lord in IT companies in senior positions.
The four domains of Leading like Jesus are:
The Heart (Why Leaders Lead)
The Head (What Leaders think)
The Hands (What Leaders do)
The Habits (How Leaders stay on track)
Under the EGO (Edging God Out) it was helpful for learn how Pride and Fear leads to Separation- from God, from other people and himself or herself), Comparison – with others and is never happy, Distortion- the trust into a false sense of security or fear.
It was also interesting to watch clip from John 18:28 and discuss the Internal & External influences on Pilate and also Internal & External influences on Jesus.
From having EGO that can destroy a person – how can we move from the previous EGO (Edging God Out) to EGO (Exalting God Only) which promotes humility and God- grounded confidence that leads to Community-Drawing near to God & others, Contentment-wanting what you have & being satisfied in all circumstance and Trust- knowing the truth that sets free.
The Being Habits – We see that Jesus is the standard and model for unconditional love. We need to understand that the God's unconditional love help us to lead more effectively and will impact people around us too. These are some of the habits that we need to cultivate as Leaders.
Experiencing Solitude- Jesus himself modeled for us the spiritual discipline of solitude as an essential habit for spiritual renewal.
Practicing Prayer- In Lk 5:16 we see that Jesus often withdrew to lonely places and prayed. This is one of the essential habits to be cultivated as a leader.
Applying Scripture- The habit of memorizing and meditating on Scripture will pay big dividends when you face a challenge or temptation you don't how to handle.
Maintaining supportive relationships- As a leader it is important to have a small intimate supportive group which will enable us to grow in our daily walk as Jesus-like leaders.